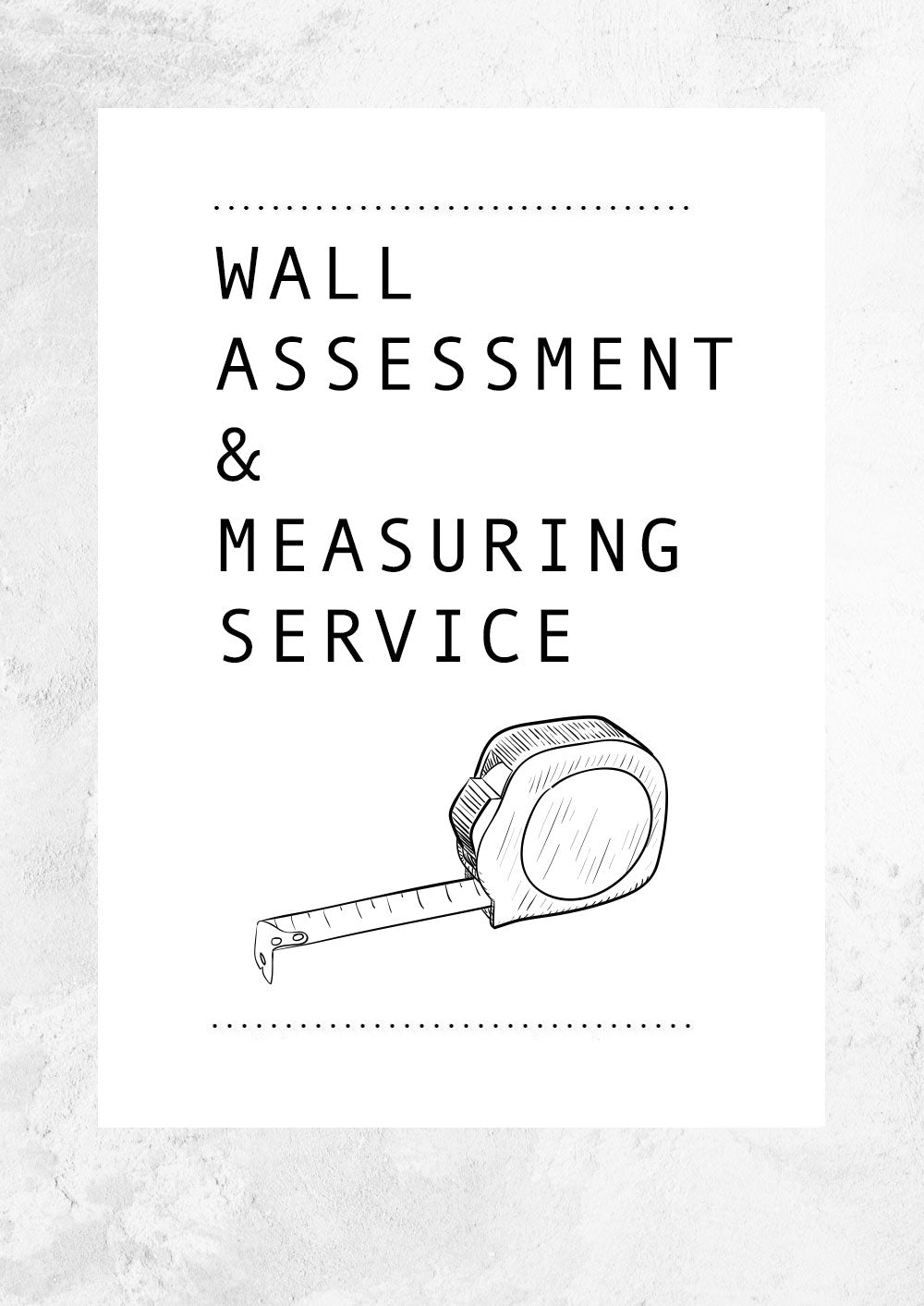 Wall Assessment & Measuring Service
---
Total Price:
Regular price
AED 100.00
/
Our installation team will visit your home to assess the condition of your wall surfaces and take their exact measurements in preparation for your wallpaper.
Customers outside of the Dubai Emirate may be subject to a time and fuel surcharge (dependent upon the emirate in which they live).

To read more about what's included in this service, please click here.
Our team will measure the widest and highest points (in cm) of any walls or surfaces that you intend to cover with a Stories For Walls wallpaper product.
Our team will note down any recesses, plug points, windows, fixtures, hooks or door positions (and their dimensions), which may affect the aesthetics of a mural.
They will check that your paint surface is not glossy or laminated
They will check for wall imperfections, cracks, water damage or if it requires further preparation
They will take a photo of each wall measured for future reference when your artwork is being created
Your measuring service is exclusive of all printing and installation costs.
Unfortunately the team cannot 100% assess the exact paint type used on your wall. They cannot predict if your wall surface has reflective or teflon like ingredients that will make it difficult for self adhesive materials to stick to. If there is any doubt we always recommend sanding back your wall.
For full rooms, complicated walls with lots of obstructions or irregular shapes, our advice is to hire our team to measure for you to avoid any errors or unnecessary artwork revisions or reprints.
If any measurements are wrong we pay for the reprints. If you don't hire our service and your measurements are wrong, you pay for the reprints. So it's definitely peace of mind.
If you live in an emirate outside of Dubai, we may need to charge a travel fuel surcharge. If we already have installations in your area we will do our best to add you to our schedule to avoid charging this fee. However if you are in a rush or we do not have any jobs in your area, we will need to travel from Dubai to your location for your measuring service only, and therefore the fee will apply. If you would like to know our availability for emirate, before ordering this service please contact us.